Welcome to Integrated Badgertronics
---
Some slimy bastard has been sending spam with @badgertronics.com return addresses. These are not coming from me.

Fish Battery!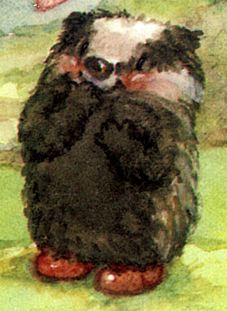 MarkD upon greeting another delightfully wonderful day!
Integrated Badgertronics is the home page for Mark Dalrymple, your generic net.geek.
Some folks like my quotes file. Be warned, there's plenty of stuff in there that will offended just about anyone.
I forgot to put a link to the Pennsylvania Pages here on the front page. One of these days I'll remember to add that link.
I've come out of the closet! I like making stuff with Balloons.
I've added an obligatory narcissistic brain-dump, a.k.a. Weblog.
I'm also collecting bits of technical minutae at my Knowledge Base
Visit the Loudoun Symphony web site. Please swing by to read about the orchestra and listen to some music.
Feel free to browse some of my photography collection, including images from Monument Valley, a local Ice Storm, and The Cat Which Sits Upon My Shoulder.
I occasionally put thoughts into HTML. See some of my writings, including my resume and a guide to using CVS.
And I've started archiving the "funny" email that makes the rounds at my Net.Humor archives.
---
markd@badgertronics.com